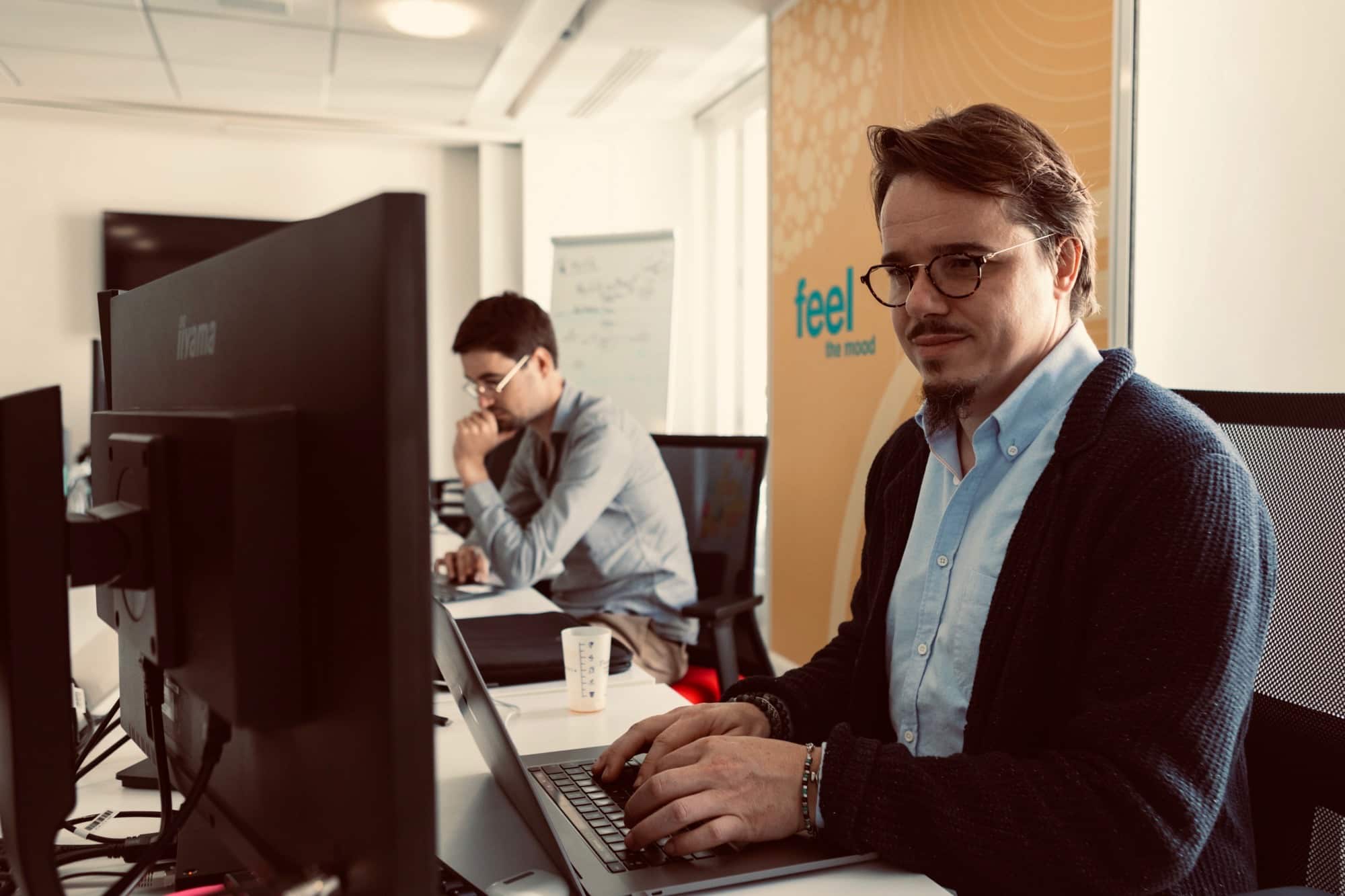 Developing, enhancing and promoting expertise
By joining Meritis, you will have the opportunity to contribute to the development of Meritis beyond your client mission.
Take part in a collective project aimed at sharing your knowledge, promoting Meritis' expertise both internally and externally, or simply meet other consultants in your areas of expertise.
Discover the opportunities available to you through our technical office and competence centers by joining Meritis.
A core group of 5 experts
The Expertise Department is made up of a core of 5 experts, Meritis consultants, and enables us to stay one step ahead of Meritis' strategic orientations, both in terms of technological and business choices.
Each of them has targeted skills in one of the 5 key areas:
Data
Abdelwahab Touil
Cloud & Infra
Gaël Dupire
Software Engineering
Gaëtan Eleouet
Finance
Cyril Dupouey
Projects, Products & Program
Foucault Dupleix
Practices
Practices bring together consultants who want to invest in the Group over and above their customer assignments.
Meritis gives every employee the opportunity to think outside the box and actively contribute to the company's development. By becoming a contributor, consultants take part in a collective community project alongside the various Meritis departments: sales, HR, marketing and communications.
16 Practices

Today, there are 16 practices (Languages, Craftsmanship, Tech Lead, Cloud, Cybersecurity, Agility, Data Science, Financial Markets, MOA etc.), each led by a manager.
Why become a contributor ?
Share best practices and technology intelligence between consultants
Showcase your expertise and take part in a community project
Become a contributor and develop your skills
Take part in cross-functional missions alongside other departments (sales, HR, marketing and communications)
Receive remuneration for assignments carried out
---
---