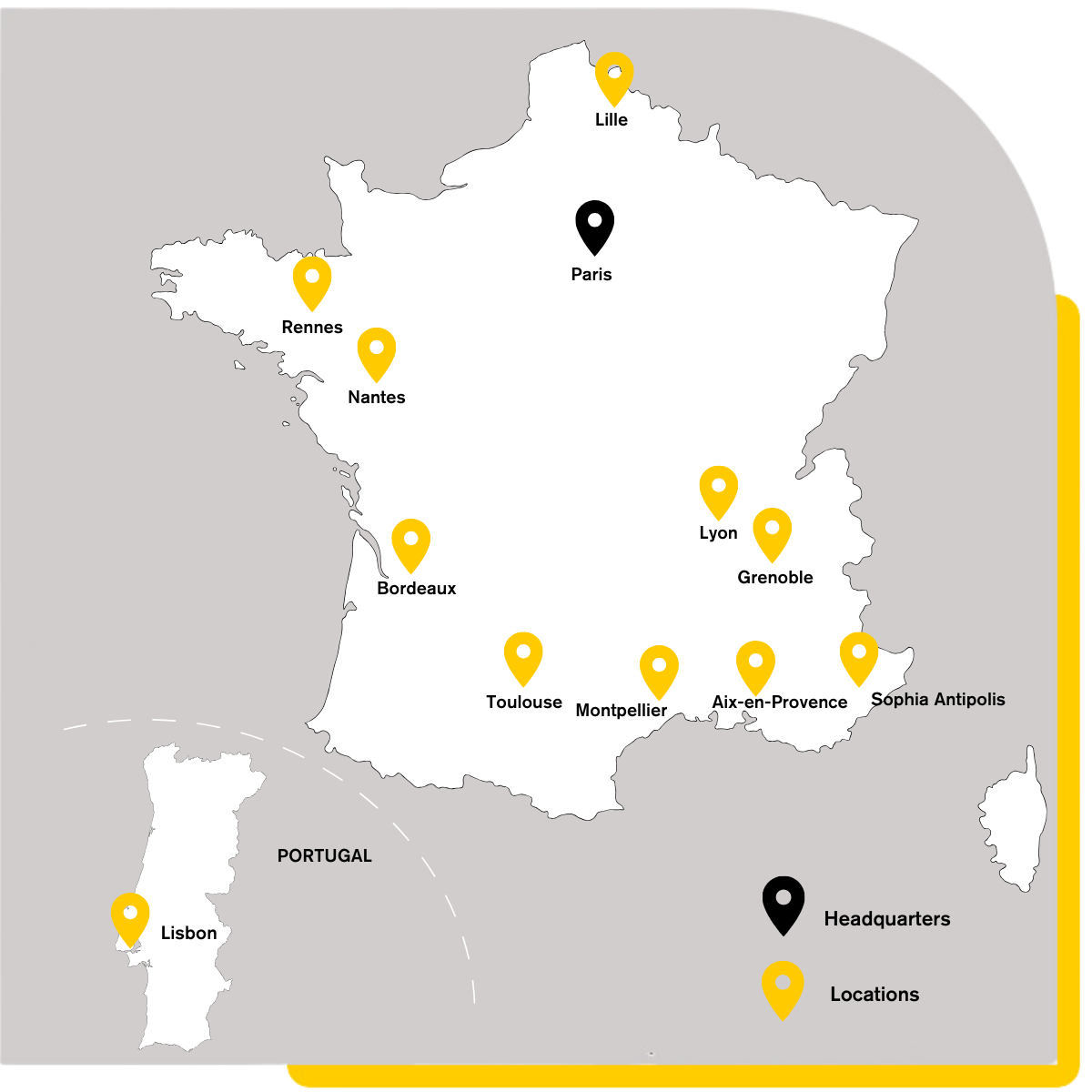 From humble beginnings in Paris, Meritis embarked on a journey to expand across various French regions in 2016, deploying our teams strategically in cities like Sophia Antipolis, Aix en Provence, Nantes, Montpellier, Lille, Bordeaux, Lyon, Grenoble, Toulouse, Rennes, covering all of France.
In 2023, we took a significant leap forward, opening a new branch in Lisbon, marking our first international move. This European expansion exemplifies our dedication to innovation and delivering our high-quality services to a global audience.
Central to our success is a passionate team committed to innovation and customer satisfaction.
If your project aligns with our areas of expertise, don't hesitate to reach out and schedule a meeting.
Are you a company with a project in mind?
Discover how we can lend a hand
Are you a consultant or interested in becoming one?
Discover why you should join us
Our areas of expertise
Our +900 plus consultants bring agility to all your digital transformation projects. One goal: to take you even further.
Charles

Business Engineer

The management teams are very attentive to our professional goals and wishes, particularly in the context of geographical mobility. I can only confirm this since I joined our Nantes Business Unit after starting my career in Paris!